No results were found for the filter!
Haiki (download)
Diamond-hard platformer Haiki is a diamond-hard platformer that rewards skilful play and punishes errors MERCILESSLY. Dive head-first into four worlds of colour-switching, laser-dodging, lightning-fast action. You control Haiki's severed...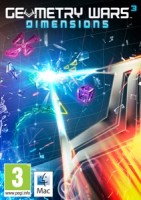 Geometry Wars 3: Dimensions (download)
Pew pew pew!!! Enjoy the next chapter in the award-winning Geometry Wars franchise and battle through waves of enemies on 3D grids in this frenetic arcade shooter! Language: Manual: English (digital), Software: English System...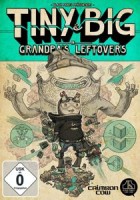 Tiny & Big in: Grandpa's Leftovers (download)
Tiny & Big in Grandpa's leftovers Set in land where common physics apply, but everything else looks different. You are Tiny, a technophile guy with a ray cutter, a gripping-device and a fine attitude towards the world. But now your...